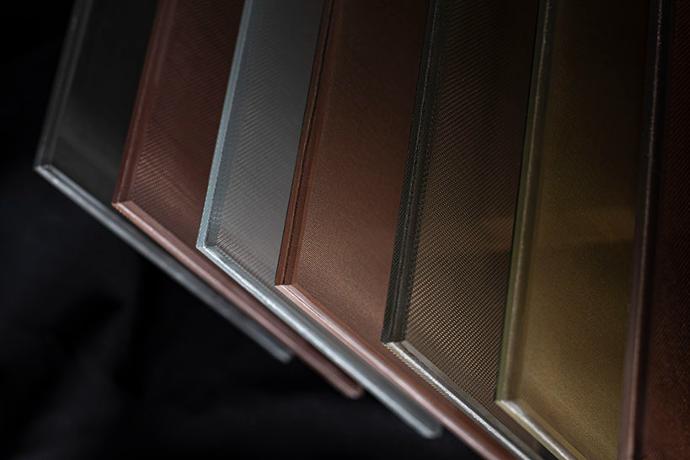 Aesthetics and technology
Metal Mesh Laminate Collection (Fine Mesh 35, Fine Mesh 50, Fine Mesh 55 and Diagonal Mesh 25) glass is suitable for shaping various pieces of furniture, partition walls for interiors and glass facades. The structure of the weave, highlighted by a metal layer and further enlivened in the interaction with light, achieves a strong aesthetic impression. Light reflection creates 3D effects while guaranteeing light control and practical energy saving. Shading of the facade and light control is achieved by choosing the appropriate fabric or mesh (light transmission from 25% to 60% and thickness from 70 to 950 microns). They also save heat and energy, provide a high level of privacy and prevent bird strikes. Products can be recycled.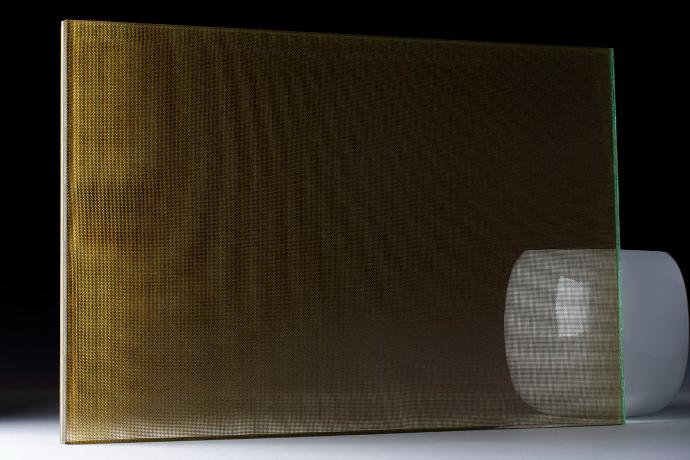 FINE MESH 35 GOLD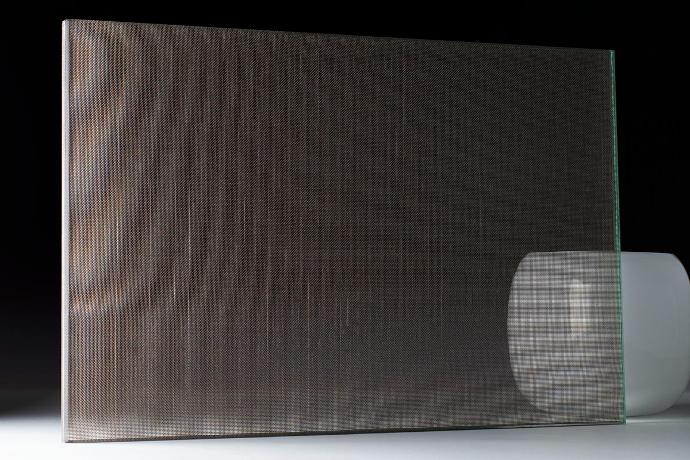 FINE MESH 35 PLATINUM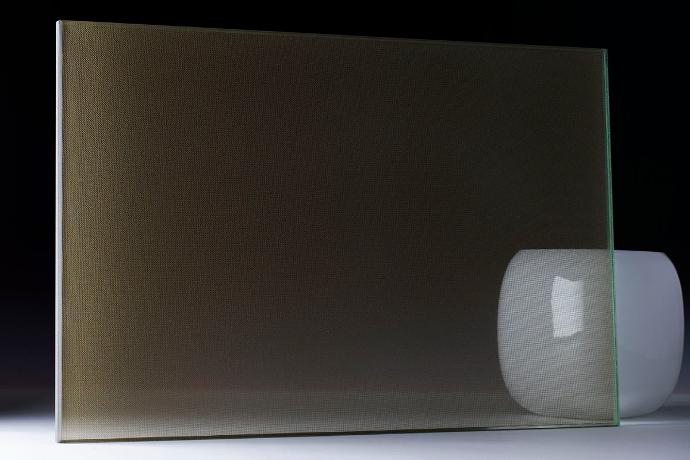 FINE MESH 50 GOLD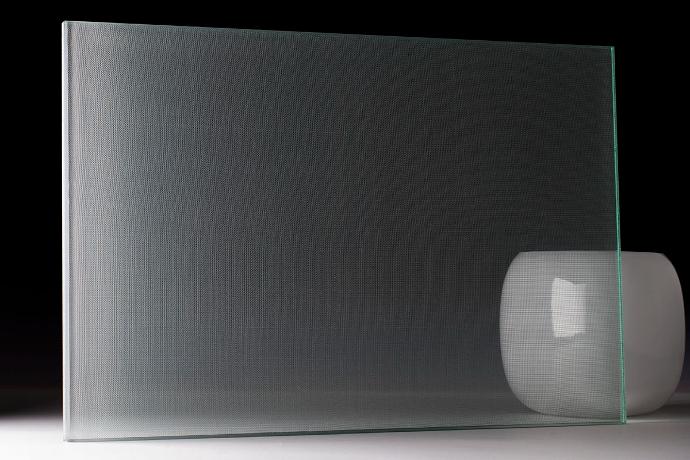 FINE MESH 50 SILVER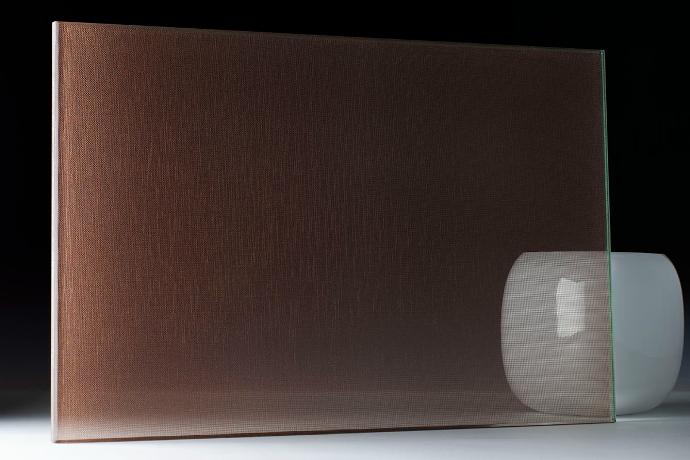 FINE MESH 50 COPPER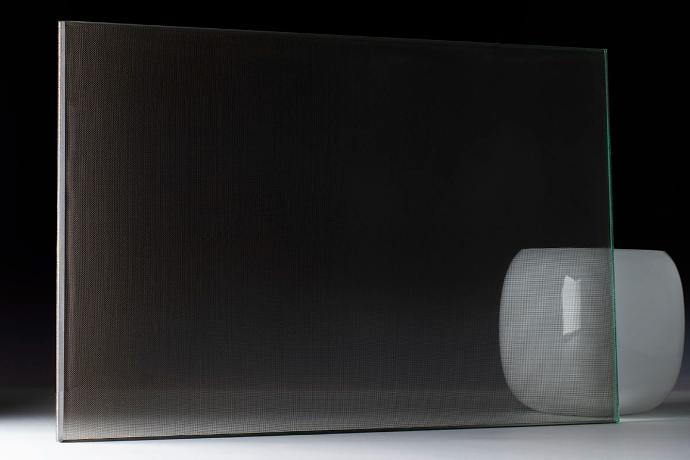 FINE MESH 50 BRONZE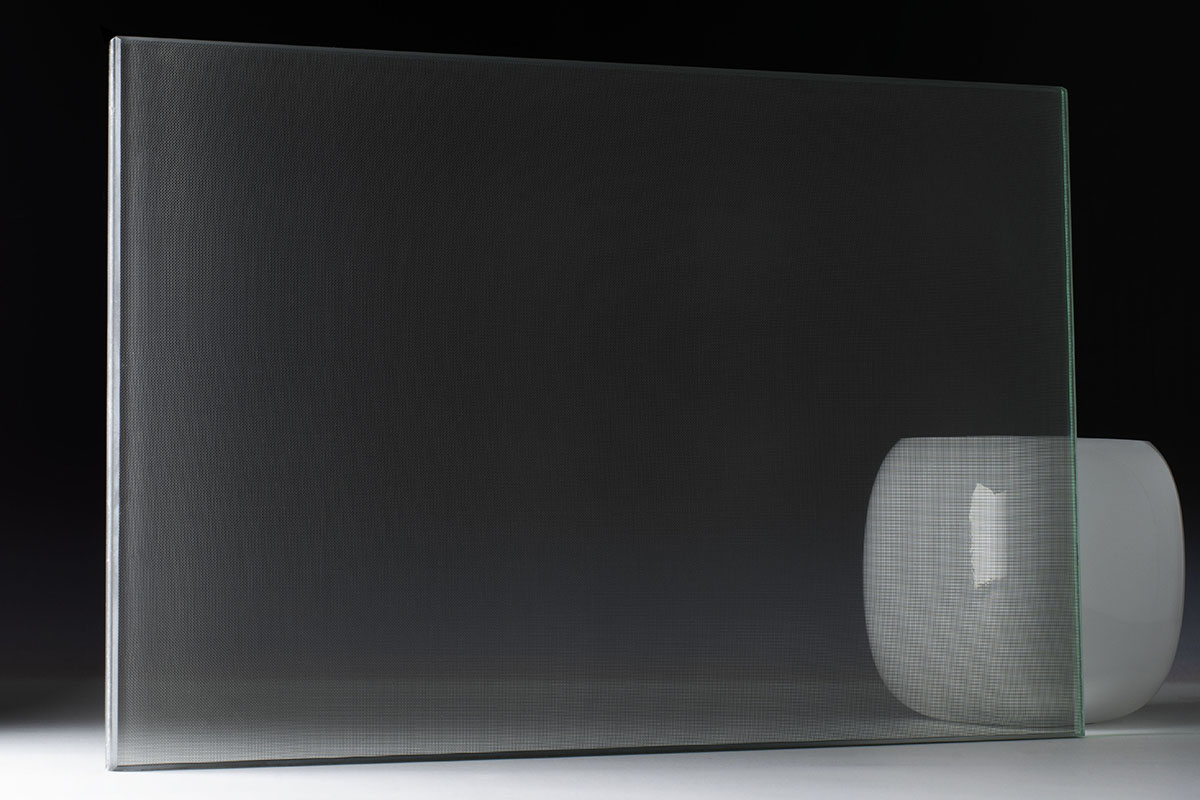 FINE MESH 50 INOX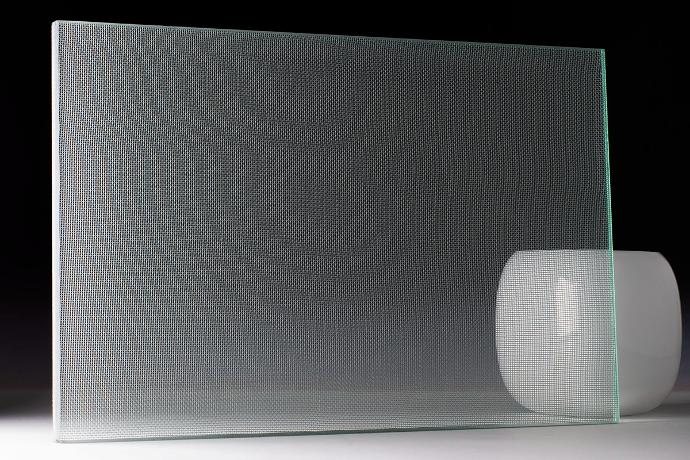 FINE MESH 55 SILVER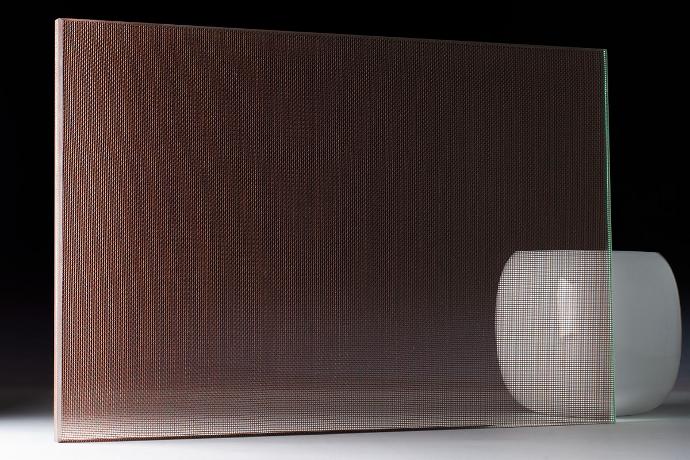 FINE MESH 55 COPPER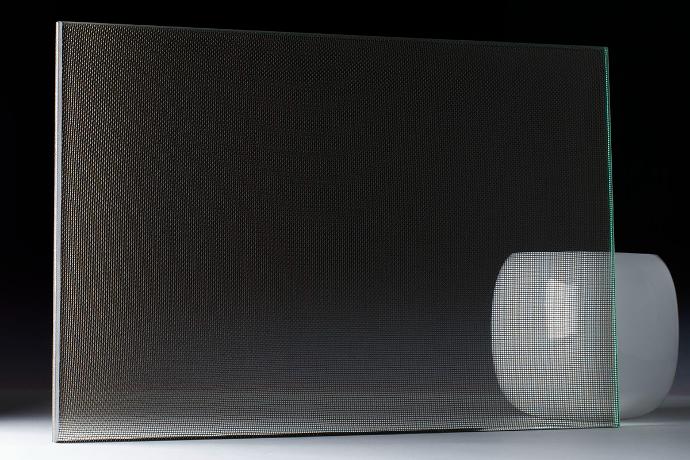 FINE MESH 55 BRONZE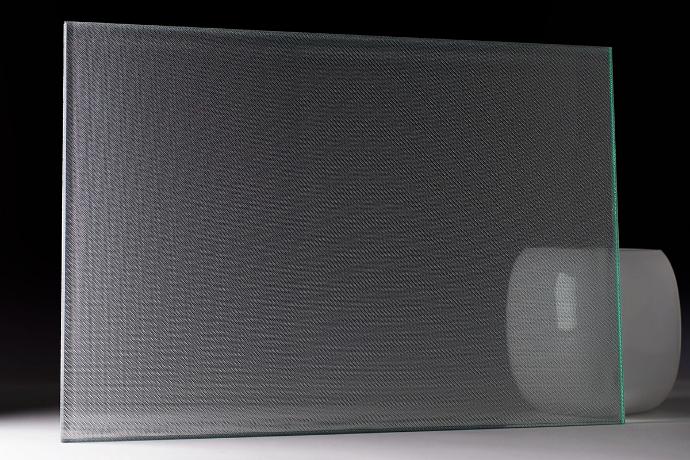 DIAGONAL MESH 25 SILVER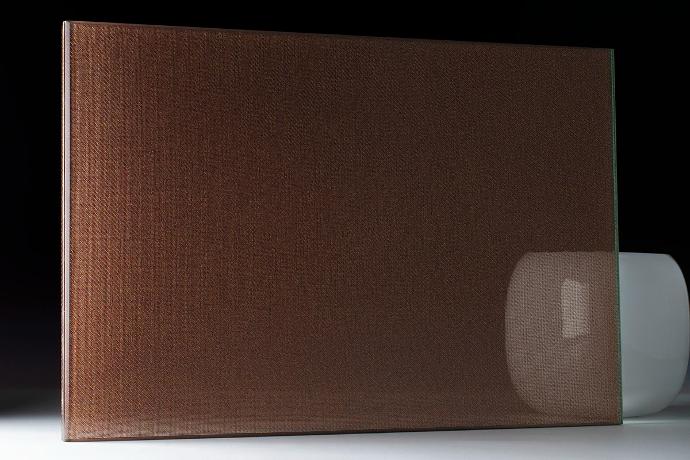 DIAGONAL MESH 25 COPPER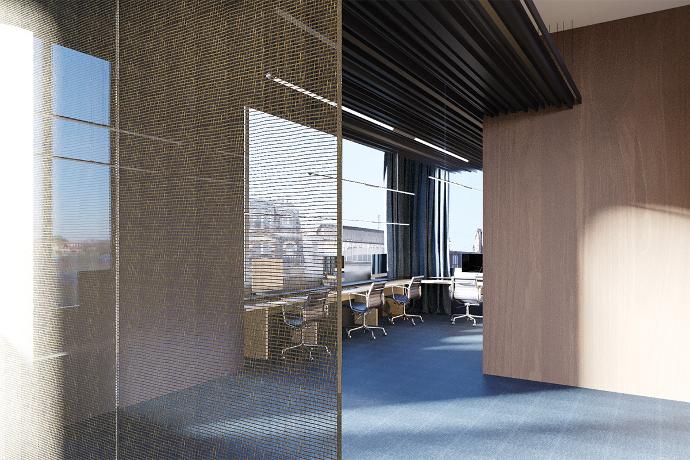 Metal Mesh
They allow you to insert a wide range of woven metal meshes between two layers of glass. Decorative and aesthetic qualities from finely woven gauze to thick woven fabrics are preserved by the structural strength and practicality of glass. This product is ideal for structural, decorative or acoustic purposes in interiors and can be used as screens, partitions or coverings. Metal mesh laminated glass is available in three different types and colors of mesh: silver, gold or bronze. Metal mesh laminates combined with our other techniques including lamination, mirroring and digital printing create an endless range of new possibilities.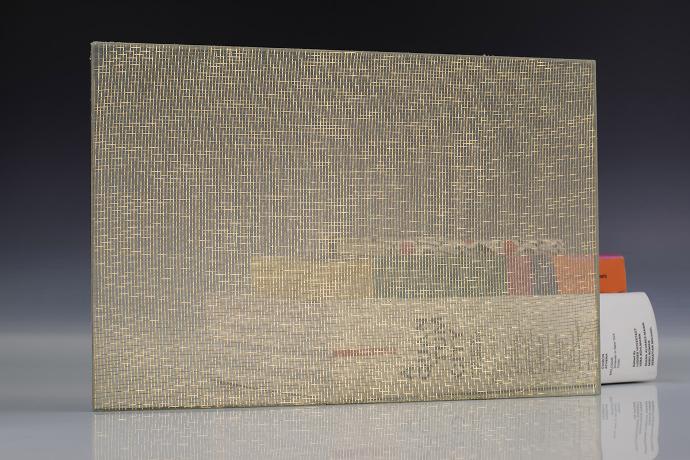 GOLD WEAVE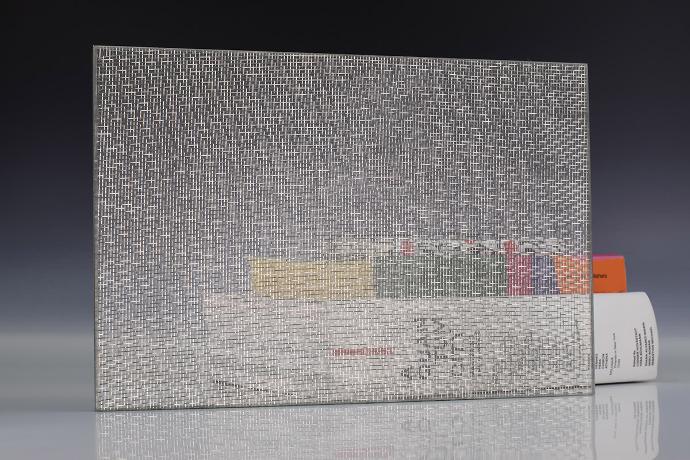 SILVER WEAVE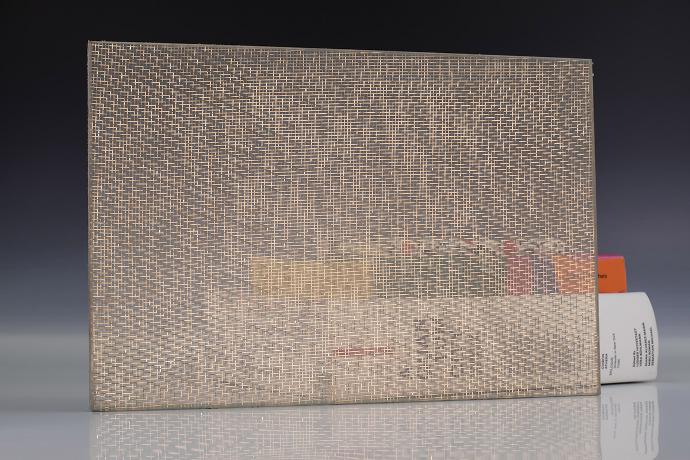 BRONZE WEAVE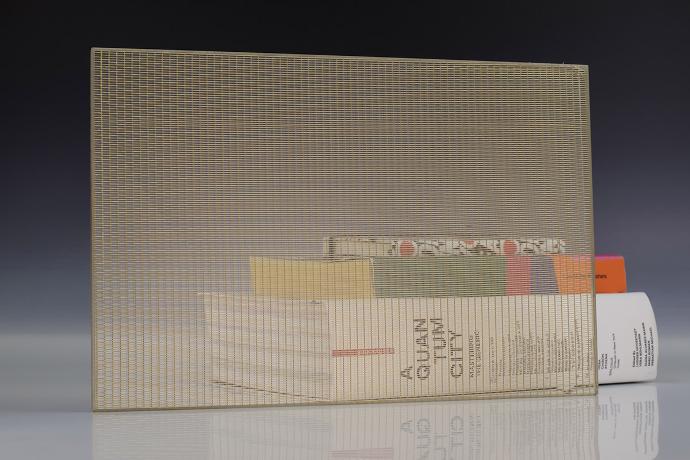 MULTIPLE GOLD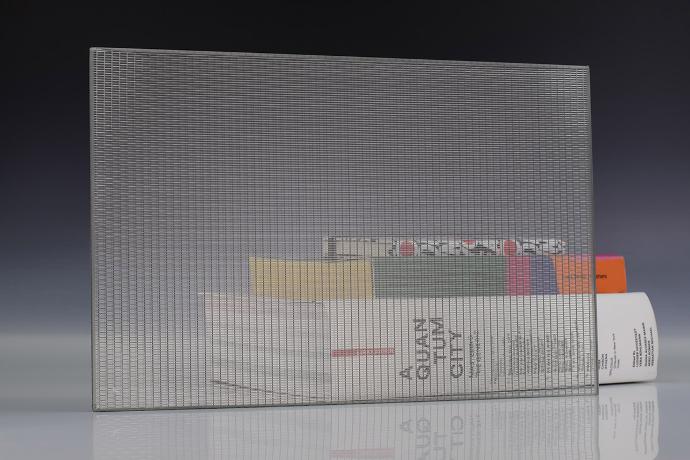 MULTIPLE SILVER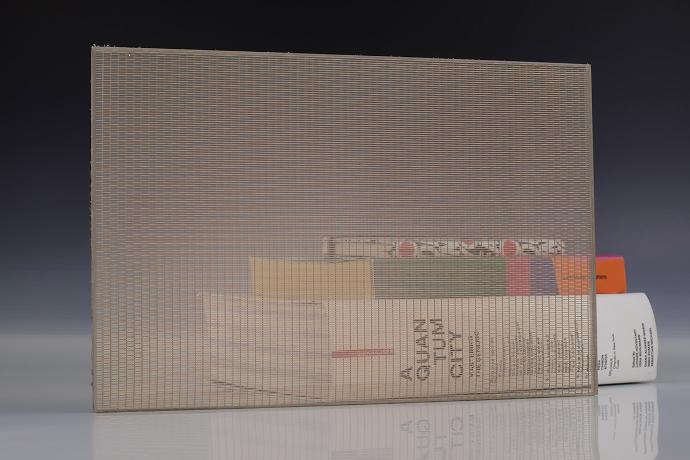 MULTIPLE BRONZE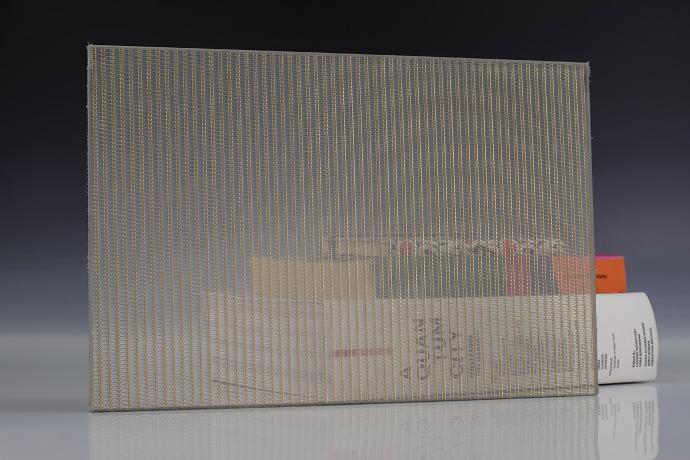 ROPE GOLD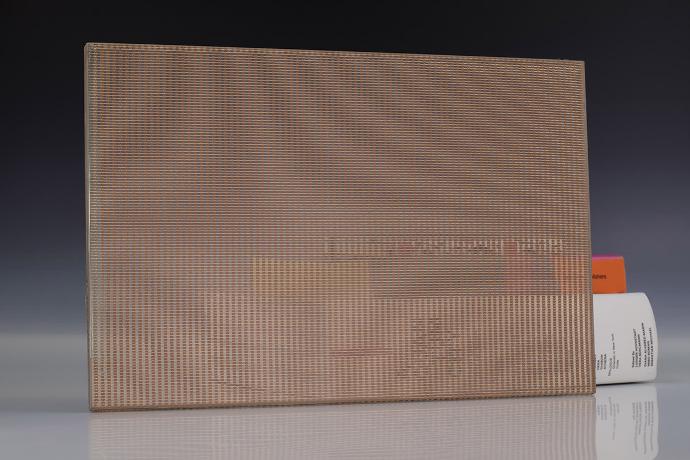 ROPE COPPER

MAX. DIMENSIONS
3000 x 1500 mm

THICKNESS
8, 10, 12, 16, 20 mm

SAFETY TREATMENT
laminirano, kaljeno
i laminirano


GLASS TYPE
low iron, float, blue, bronze, grey, green


PROCESSING OPTIONS
drilling holes, cnc, cutouts, shaping


APPLICATIONS
balustrade, cladding, doors, dividers, feature walls, partitions